Dashboard
The landing page
Too many Dashboards!🔗
Yes, we use the term Dashboard for more than one thing. Open mSupply has a landing page which gives an overview of some statistics, and has some useful links, which we will talk about here, and also a system dashboard that uses Grafana, and gives an overview of all sites in your country (or organisation).
What's on display?🔗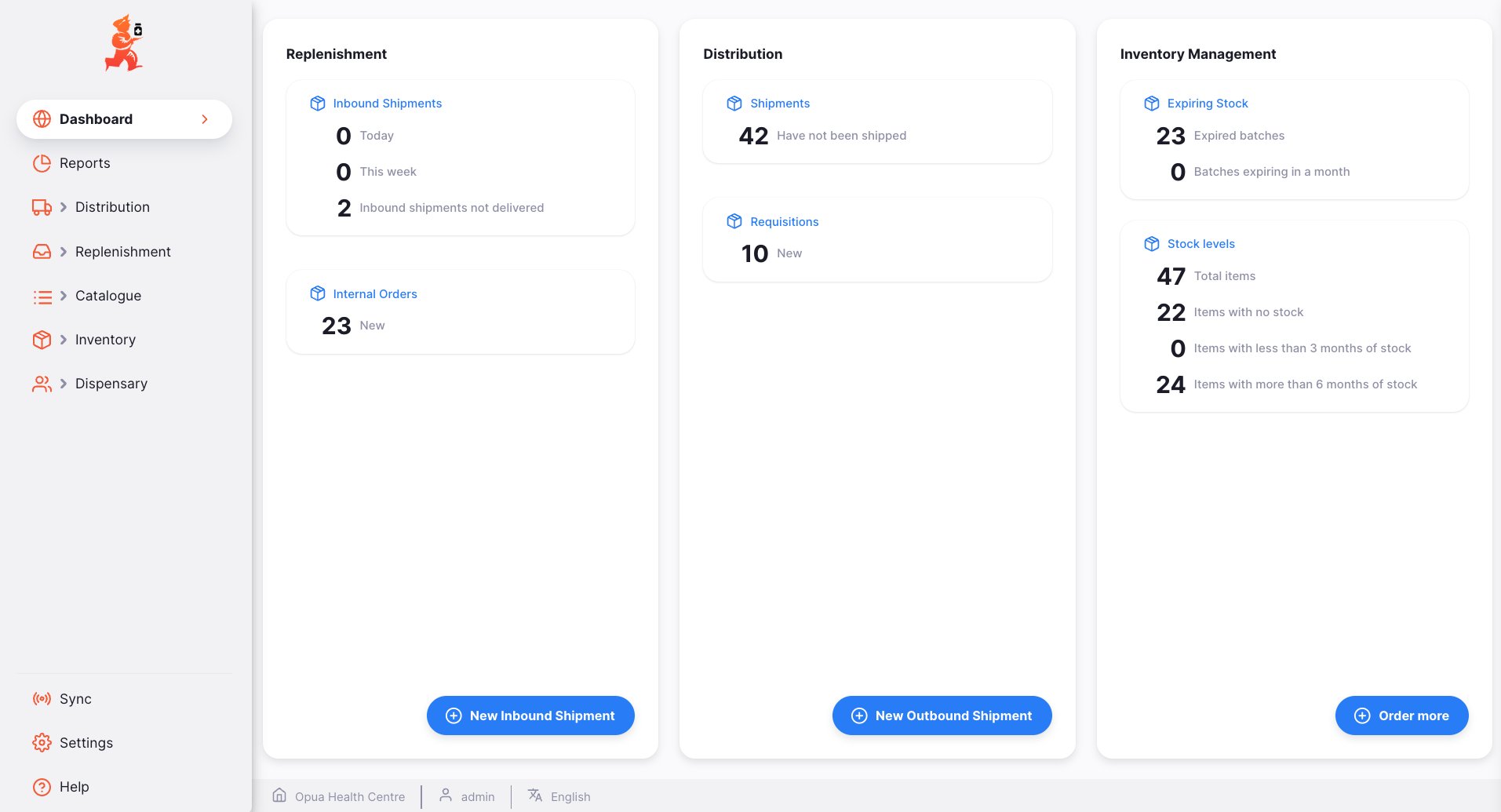 You can see some statistics for shipments and stock:
Replenishment

Inbound Shipments

Today: Shows the number of inbound shipments created today
This week: The number created during the current week
Inbound shipments not delivered: Number of shipped invoices that have yet to be delivered

Internal Orders

New: Shows the number of new Internal Orders

Distribution

Shipments

Have not been shipped: The number of Outbound Shipments that have not been set to Shipped (or later) status

Requisitions

New: The number of new customer requisitions

Inventory Management

Expiring Stock

Expired batches: The number of stock lines in the current store which have expired
Batches expiring in a month: The number of stock lines in the current store which will expire within the month

Stock levels

Total items: A count of the number of items in this store
Items with no stock: The item is visible in this store, but have no stock recorded
Items with less than 3 months of stock: Which is based on the average monthly consumption (AMC) for this item in the current store
Items with more than 6 months of stock: As above, based on AMC for the item in the current store
There are buttons towards the bottom of the page as well which allow you to create shipments and requisitions.